Karishna Tross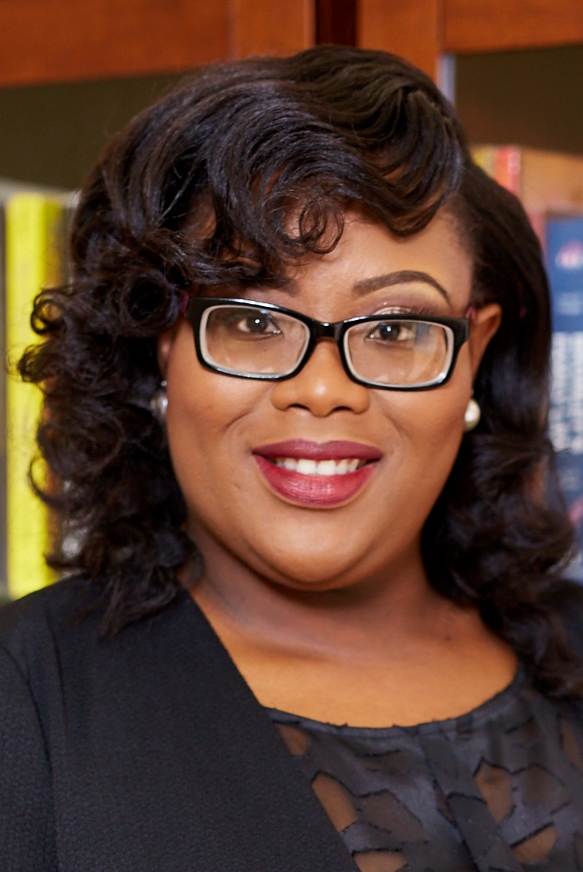 Biography
Karishna Tross joined the JHT Law Firm family in March 2015 as the Customer Relations, Accounts and Compliance Officer. Born in December 1988 in St. Kitts, Karishna migrated to Nevis shortly after and has lived in Nevis since then. She completed both Primary and Secondary Schools and then went on to attend the Charlestown Secondary Sixth Form College. It is there her interest grew for Accounting and Economics and therefore chose to further her education in these two fields.
After leaving college, Karishna worked at The Bank of Nevis Ltd for over a year as the Accounts Clerk were she was exposed to the field of Accounting. She then applied to The University of the West Indies – St. Augustine Campus – where she was accepted. In August, 2009, Karishna attended UWI in Trinidad to complete her BSc in Accounting with a minor in Economics. She loved the idea of living in another country and experiencing a different culture and meeting new people. In 2013, she completed her Bachelor's degree with a double major in Accounting and Economics – second class honors. She then migrated back to Nevis upon completion of university and was eager to join the workforce once again. She spent part of 2014 working and travelling until she joined this Law Firm in 2015. Presently, Karishna does company incorporations and formations as well as all due diligence and compliance checks for the company. She also handles all the accounting and bookkeeping and is vital in accounting for all monies paid out and received. Karishna plans on furthering her studies by completing her ACAMS, CPA and eventually a Masters in a field she considers important to further boost the economy of St. Kitts & Nevis.
Education
2015: Completed the application process – CPA
2013 -2015: BSc in Economics (Second class honors) – University of the West Indies, Trinidad
2013 -2015: BSc in Accounting (Second class honors) – University of the West Indies, Trinidad
Career
March 2015 – present
JHT Law Firm: Customer Relations, Accounts and Compliance Officer
June 2014 – September 2014
The Bank of Nevis Ltd: FATCA Clerk
March 2008 – August 2009
The Bank of Nevis Ltd: Accounts Clerk
July 2007 – November 2007
First Caribbean International Bank: Customer Service Representative
Professional Involvement
Community Involvement
• Aid in SBA completion for 5th formers
• Former member of the Nevis Dramatic Society
• Judged the 2015 Mr. & Ms. Talented Teen Pageant
Training
Since joining JHT Law Firm in March 2015, Karishna has attended numerous training sessions on behalf of the team which includes the following:
• 2015 AML/CFT Seminar – October 21st, 2015
• Global Forum Workshop on the Common Reporting Standard – October 7th, 2015
• Foreign Account Tax Compliance Act Workshop – July 7-8, 2015
Prior to gaining employment at JHT, Karishna received training in customer service and Compliance at her previous positions as she was working at a banking institution.
Hobbies
Karishna enjoys relaxing and enjoying her leisure time outside of the office environment. She is a friendly and sociable person who enjoys meeting new people. Her hobbies include:
• Traveling
• Experiencing new cuisines from around the world
• Fashion
• Dancing
• Socializing with friends
• Pageantry